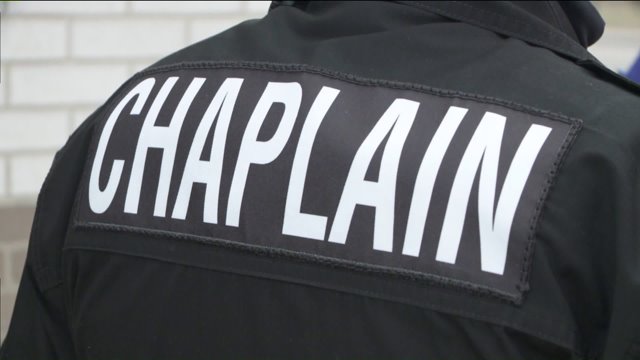 The Fire Department Chaplain, selected by his or her own Department, provides spiritual and emotional support to Firefighters and their family members whenever necessary.  This service is extended to the citizens of the Commonwealth when they become victims of fire, medical emergency or natural disaster.
Fire Department Chaplains are Professionals who are available to respond to emergencies on a 24 x 7 basis.  They are able to provide counseling, tend the sick and injured, comfort the grieving and are often trained in the delivery of Critical Incident Stress Management Skills.
They are present at major incidents, training sessions, memorials, social events, public functions and as part of the team in the Fire Station.
Please note the following testimonial from the President of the Fire Chiefs Association of Massachusetts
          As President of the Fire Chiefs Association of Massachusetts, I have had the extreme pleasure working with the Massachusetts Corps of Fire Chaplains. The silent work performed by this organization for the fire service in Massachusetts is immeasurable. The Corps of Chaplains are not only great spiritual leaders when a day goes grey, but they are trained in critical incident stress management, becoming an integral part of our statewide stress teams. Firefighters across the Commonwealth deal with death and danger on a daily basis, this cumulative exposure has a documented history of taking our firefighters down dark psychological paths. The Chaplains, thru their expertise in clergy and stress management, have saved the careers of hundreds of firefighters over the years. Today's fire service is very fortunate to have such a dedicated team of professionals to work with at a moment's notice.
    Be it a simple conversation at a meeting, or an emotional activation at a fire scene, your conversation always leaves you feeling confident and stronger than before.
Chief Timothy Grenno
President