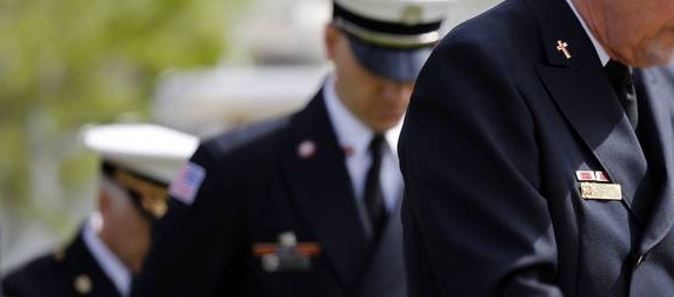 The Fire Department Chaplain, selected by his or her own Department, provides spiritual and emotional support to Firefighters and their family members whenever necessary.  This service is extended to the citizens of the Commonwealth when they become victims of fire, medical emergency or natural disaster.
Fire Department Chaplains are Professionals who are available to respond to emergencies on a 24 x 7 basis.  They are able to provide counseling, tend the sick and injured, comfort the grieving and are often trained in the delivery of Critical Incident Stress Management Skills.
They are present at major incidents, training sessions, memorials, social events, public functions and as part of the team in the Fire Station.