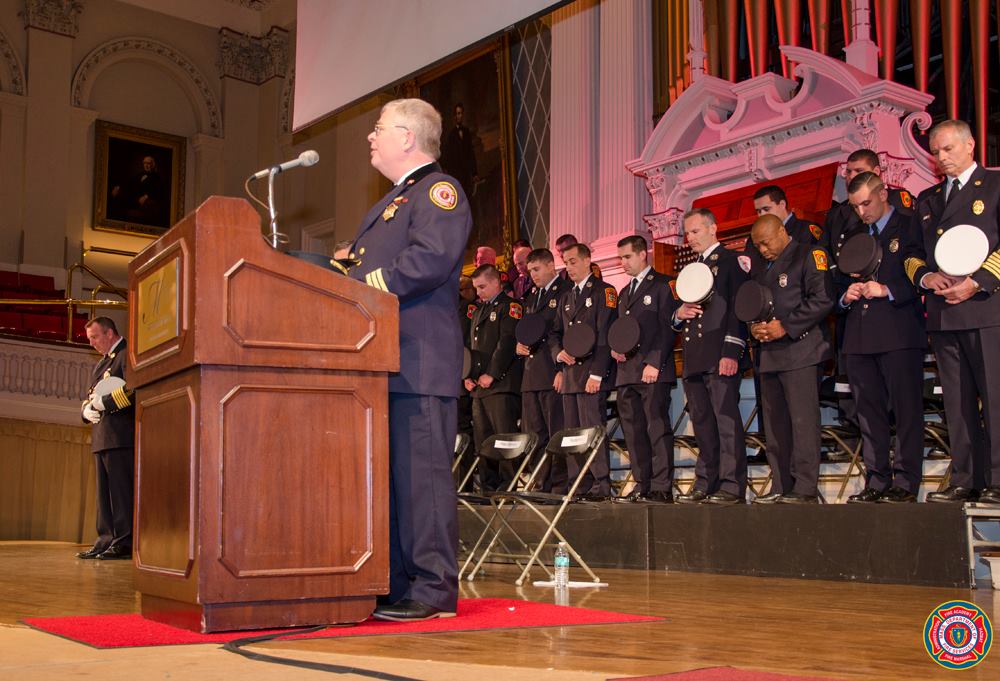 On January 21, 1999 a Steering Committee of Fire Department Chaplains who were members of the Federation of Fire Chaplains or who had been recommended by their Chiefs met at the Department of Fire Services in Stow, Massachusetts and determined to form an Association of Fire Chaplains.  State Fire Marshal Stephan Coan provided important encouragement and support to this process.  He saw the vision of an Association of Chaplains to call upon for support and made his office and Fire Academy available as a resource.  Incorporation in the Commonwealth was approved by the Secretary of State in August and on October 21, 1999 the formal Inauguration was hosted by the Marshal at the Fire Academy.
---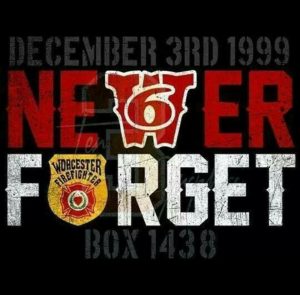 On December 3, 1999 one of the worst fire disasters ever to occur in the Commonwealth took the lives of six Firefighters at the Worcester Cold Storage Building in Worcester.  Members of the Mass. Corps of Fire Chaplains were on scene every hour of every day from the time the six were lost through the final prayer of the last funeral.
---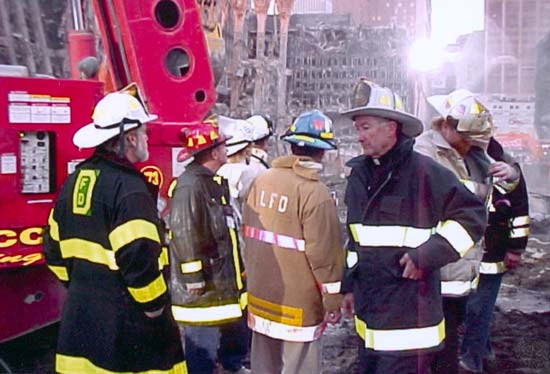 On September 11, 2001 the Corps deployed 28 Chaplains to the Ground Zero in New York City at the request of the International Association of Firefighters and served there for five weeks.
Their efforts were recognized by the Governor and Marshal Coan with the presentation of a special award at the Annual Firefighter of the Year Ceremony on December 4, 2001.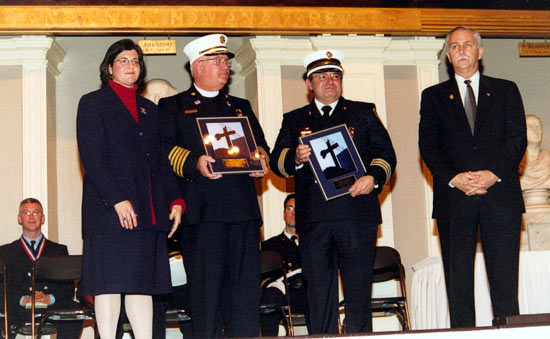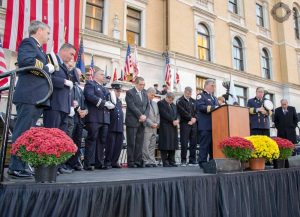 A thought from The Catholic Fire Chaplains who are members of the FFC.
"As we approach that dreadful and tragic day in the fire service when so many of our nation's firefighters, police officers and our own chaplain friend, Fr. Mychal Judge, died let us continue to  remember them all in our thoughts and prayers.  Many of them were  our friends and we indeed miss them, but they have left a part of themselves in the lives of each one of us.

May they all rest in peace in the hands of our loving God!"
---
Chaplains responded to the 2011 New England tornado outbreak which occurred on Wednesday, June 1, 2011, in Massachusetts' Connecticut River Valley and also in southern Maine, devastating sections of the large city of Spring
field, Massachusetts and its surrounding region. Although the vast majority of damage occurred in the Connecticut River Valley, the tornado outbreak spawned 7 tornadoes across New England, affecting both Massachusetts and Maine.